Cardiovascular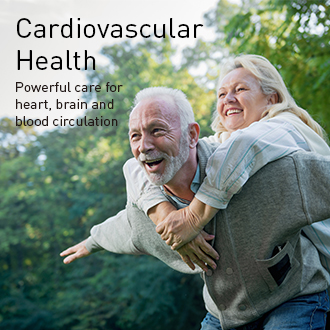 In present day, people's lives are very high-speed. When cardiovascular symptoms such as hypertension and hyperlipidemia occur, people need to pay attention. Keep exercising, get as much sleep as possible, and taking cardiovascular supplements will help improve the body's heart health. Of course, if you have any questions, please consult with your family doctor or health care professional first to make sure these cardiovascular supplements are right for you.
With the wide variety of cardiovascular supplements available, why should one choose BF SUMA?
BF SUMA, a brand from the United States, has developed different cardiovascular health supplements with years of experience in the healthcare industry.
BF SUMA now brings to Africa highly effective cardiovascular health supplements for powerful care of the heart, brain, and blood circulation.
Through consumer research, BF Suma designed different heart disease supplement to suit the requirements of different customers. With a wide range of products to choose from, we can guarantee the right cardiovascular supplements for every situation.
In particular, MicrO2TM Cycle is a cardiovascular supplement aimed at middle-aged and older people with a history of cardiovascular disease. The ingredient formulation used by MicrO2 Cycle has a history of over 100 years of use.
Clinical practice and pharmacological experiments have proven that MicrO2 Cycle is an effective and safe natural herbal preparation for heart disease medicine and heart disease supplements.
What's more, as a heart health supplement, the safe, natural herbal preparation uses innovative technology to achieve maximum efficacy.
For easy absorption, the active ingredients are extracted from a 1/1000 ratio of high-quality raw herbs. High-quality raw materials and innovative technology ensure that every consumer can enjoy quality heart disease supplement.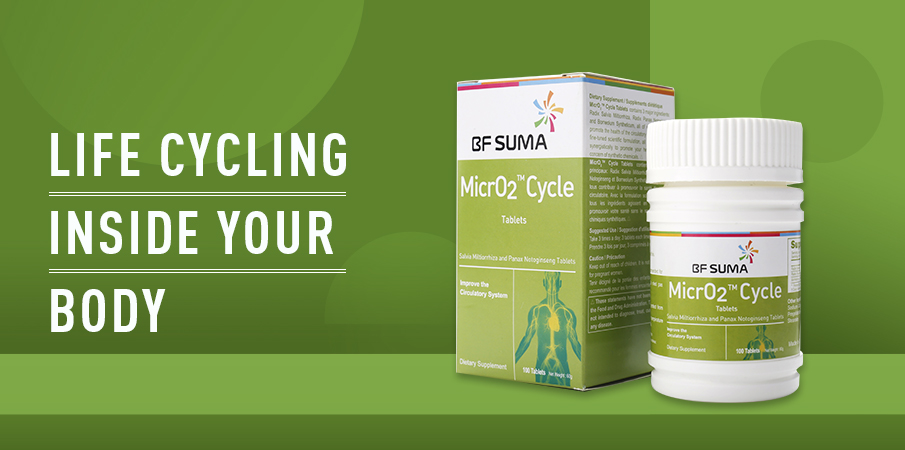 Q: Who is BF SUMA MicrO2TM Cycle suitable for?
heart health supplements are beneficial for those who want to become healthier with MicrO2, and you can get powerful care for your heart, brain and blood circulation!
BF SUMA MicrO2TM Cycle is suitable for middle-aged and older people with a history of cardiovascular disease who choose to take heart health supplements because of its proven effectiveness.
Let's talk about why MicrO2TM Cycle is a cardiovascular supplement for the middle-aged and elderly.
It stimulates the body's microcirculation and improves the oxygen content of the brain, heart, kidneys and other key organs. Thus, it achieves the effect of removing vascular waste and preventing cardiovascular diseases.
Q: Besides middle-aged and older people, are there other people who can take the MicrO2TM Cycle?
Firstly, as a cardiovascular health supplement, it is well suited for people concerned about their cardiovascular system. In addition, we can also use heart disease supplement for prevention and supplementary treatment.
Secondly, because it improves tissue ischemia and relieves migraine and chest pain, it is also suitable for migraine sufferers.
Finally, it is also suitable for women with menstrual pain because it relieves menstrual pain caused by poor blood circulation.
MicrO2TM Cycle is more than just a heart health supplement.
Q: How should I choose cardiovascular health supplements?
First, try to choose a major brand of cardiovascular health supplements.
BF Suma uses one of the most advanced cutting-edge technologies on the market. All of BF SUMA's products are manufactured under the highest standards in our cGMP facility in Los Angeles, USA, which ensures that consumers can choose high-quality heart health supplement.
Secondly, you can let a specialist choose the right cardiovascular supplements according to your cardiovascular condition.
Let the experts analyze the cardiovascular supplements from a more professional perspective to see which brand is more suitable for your health condition.
Q: How exactly does MicrO2TM Cycle work to prevent cardiovascular disease?
If people have poor microcirculation, it may lead to lipid build-up and waste deposits on the walls of blood vessels, eventually leading to atherosclerotic vessels. Containing Red sage root, Panax notoginseng and Borneol, MicrO2TM can clean up vascular waste and prevent cardiovascular and cerebrovascular diseases. That's how MicrO2TM Cycle works as cardiovascular health supplements and heart disease supplement.
What is the main ingredients of BF Suma MicrO2 Cycle Tablets?
The cardiovascular health supplement, MicrO2 Cycle Tablets, comprises three herbal ingredients: Red sage root, Panax notoginseng, and Borneol. Red sage root, also known as Danshen, has been clinically used for more than 2000 years to treat cardiovascular diseases. Panax notoginseng has been shown to have various beneficial effects, including reducing thrombogenicity, erythrocyte deformability and arrhythmias. Last but not least, borneol can help to reduce coronary angina pectoris. High quality and scientifically proven ingredients ensure the effectiveness of heart health supplement
Tell me the Health Benefits of MicrO2 Cycle Tablets
MicrO2TM Cycle tablet, as a cardiovascular health supplements, can stimulate human microcirculation and improve the oxygenation of key organs including the brain, heart and kidney. It also lowers cholesterol, triglycerides and blood viscosity, improves general microcirculation and anti-oxidation, removes free radicals, and protects the myocardium. Clinical practices and pharmacological experiments have proved that it is an effective and safe natural herbal preparation that has been used for hundreds of years.
MicrO2 Cycle Tablets can not only be used as a heart health supplement but also can help relieve hair loss and menstrual pain caused by microcirculation.
What should I be aware of when using cardiovascular health supplements?
To live a better life, we can choose to use health care products to improve the body's condition. Cardiovascular health supplements are a good option.
It is vital to pay attention to the ingredients related to cardiovascular supplements to ensure that they are adequate for your body improvement. It is also significant to choose the product based on your medical examination report when using heart disease supplements.
The use of heart disease supplements is more important and should also be used following the correct method of consumption. There are instructions for taking the capsules, so you can follow them or use them according to some of the advice given by experts.
Why is cardiovascular health important?
Cardiovascular disease is a serious threat to humans and a common disease in the elderly. Cardiovascular disease is characterized by high prevalence, morbidity and mortality. Even with the most advanced treatment, 50% of survivors may still face an inability to care for themselves. Fifteen million people die each year from cardiovascular disease, ranking first among all causes of death. It is important to note that heart disease supplements are not substitutes for medications if cardiovascular disease is severe.
Adults in their forties and up are at risk of developing cardiovascular problems. To prevent the appearance and aggravation of cardiovascular diseases, cardiovascular supplements can add peace of mind.
Why is microcirculation important for health?
Microcirculation in the human body refers to blood flowing from the tiny arteries to the tiny veins. It is the transit for tissue cells to absorb nutrients, oxygen and discharge metabolic waste.
The World Health Organization pointed out: that through maintaining smooth microcirculation and preserving health, human life can be prolonged by 10 years.
Therefore, Heart health supplements, the MicrO2, benefit those who want powerful care for blood circulation and to become healthier!