Prostate Health Capsules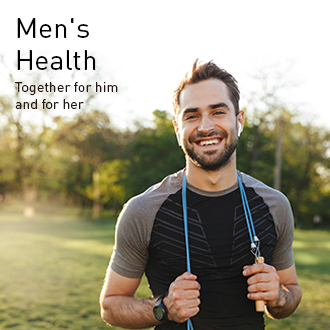 It's vital to take good care of one's health, and reproductive health is an essential aspect of male maintenance.
According to statistics, about 20 percent of people between 50 and 59 have an enlarged prostate. In people over the age of 70, this percentage rises to 40%.
Considering the large of burden of enlarged prostate, men should take action to ensure a healthy Prostate and urinary tract.
Keep exercising, try not to be sedentary for long periods, and use prostate health supplements are all ways to improve your physical condition.
Q:Therefore, among the varieties of prostate health supplements, why should we choose BF SUMA?
1. With years of experience in the nutritional industry, BF SUMA, a brand from the USA, has designed different prostate health capsules and sexual performance supplements for men. BF SUMA now brings Africa a highly effective prostate health supplement and sexual performance supplement for better release and relaxation.
To provide better service to our customers and spread health, BF Suma has launched various prostate health supplements and sexual performance supplements to meet the demands of different customers.
2. Prostate relax is a prostate health capsules for men over 35 who are concerned about their prostate health.
The effectiveness of the Prostate's main ingredient, Epimedium, has the ability to relieve the symptoms associated with prostatitis – prostate inflammation. Epimedium is widely used in prostate medications and prostate supplements.
The BF Suma difference is that, as a prostate health product, BF SUMA's Prostate relax uses a proprietary formula of epimedium with a US patent. The innovative extraction technology has been proven to be effective in clinical trials and guarantees the maximum effect in prostate supplements.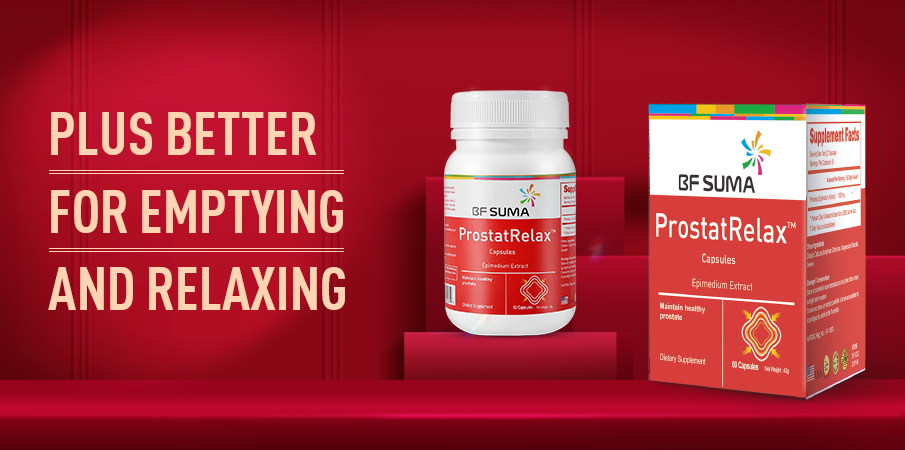 Q:Who is BF SUMA Prostatrelax for?
prostate health supplements are helpful for those who want to become healthier through their Prostate to get better relaxation, comfort, and sexual performance!
BF SUMA Prostatrelax is for men over 35 who have or are starting to have prostate problems, such as the ability to urinate frequently or discomfort in that region. They choose to take prostate supplements because of their proven effectiveness.
Prostatrelax reduces various urinary symptoms, prevents prostate enlargement and keeps the Prostate healthy. In addition, it is also suitable for men who are not satisfied with their sex life and want to have better sexual performance. Because Prostaterelax contains Epimedium, also known as the Horny Goat Weed in Traditional Chinese Medicine, it is also an excellent sexual performance supplement.
Q: What are the main ingredients of BF Suma Prostatrelax?
As prostate health capsules, Prostaterelax consists of three main herbal ingredients: epimedii extract, flavonoids, & polysaccharides.
Prostaep-I is the proprietary name of BF Suma Epimedium. It contains active ingredients that may help maintain healthy prostate function and prevent prostate enlargement. Flavonoids are compounds that are structurally similar to testosterone, and this compound helps to improve sexual performance. That's why Prostatrelax can be used as a sexual health supplement. In addition, polysaccharides that strengthen the immune system.
The clinically studied active ingredients ensure the effectiveness of the Prostatrelax as a prostate health supplement and sexual performance supplement.
Q: How should I choose prostate health supplements and sexual performance supplements?
First, try to choose a significant brand of prostate health supplements and sexual performance supplements.
BF Suma utilizes the most up-to-date technology on the market. Like all BF Suma products, prostate health capsules are manufactured to the highest standards in a cGMP facility in Los Angeles, USA. It ensures that consumers get high-quality prostate health capsules and sexual performance supplements.
Secondly, it is indispensable to have your reproductive system checked as a male. You can also let the specialist choose the right prostate health capsules according to your condition.
Finally, some men's prostate problems are due to unhealthy living habits. So when you are taking prostate health capsules, it is also a good idea to develop good habits. If you can ensure quality sleep, exercise and reduce sedentary, these can be combined with prostate health supplement to improve the condition of the prostate.
Q: Why does BF Suma Prostatrelax improve sexual performance?
Epimedium extract, also known as Horny Goat Weed, is a popular aphrodisiac supplement and herbal sexual performance enhancer. It has a long history of traditional use in China for the alleviation of erectile dysfunction and for improving libido and fertility. In other words, Epimedium is an ingredient that has been used for a long time in sexual performance supplements.
Pharmacologically speaking, Epimedium has the same effects as Viagra, except it is an all-natural substance.
In addition, the effectiveness of Epimedium is supported by clinical studies in that it reduces urinary retention and increases urinary flow rate. So Prostatrelax is also a good prostate health supplement.
Why is prostate health important?
Prostate disease is a common condition in men over the age of 35. According to the WHO, prostate cancer is one of the most commonly occurring cancer types. It is important to note that prostate health capsules are not a substitute for medication if prostate disease is severe.
To prevent the appearance and aggravation of prostate problems, prostate health supplement
can give peace of mind.